Some claim that with four or five hours of sleep they are fine, that they do not need more sleep, and that they wake up refreshed and full of life. But is it really so?
On average, it is estimated that people spend about a third of their lives sleeping. Sounds like a waste of time. But probably the opposite is happening. While we sleep, the human body performs many important functions for our health and well-being. While we sleep, the human body performs many important functions for our health and well-being. When we sleep, our body works like a computer, "updating". Growth-related hormones are renewed and the immune system is activated, making cells more resistant to viruses and bacteria. During REM sleep, the brain stores the information of the day and leaves room for the new stimuli of the next day.
The amount of sleep we need depends on age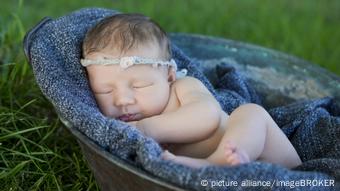 Sleep is linked to growth, so babies need 14 to 17 hours of sleep
But how long should sleep last? According to the US National Sleep Foundation, a newborn should sleep 14 to 17 hours, even if it's broken sleep. Elementary age children should sleep from 9 to 11 hours, while for adults it is recommended not to sleep less than six hours.
On the other hand, experts emphasize that these hours are indicative. There are people who with less than 10 hours of sleep do not feel awake. On the other hand, there is a measure to everything, so experts from Oxford have come to the conclusion that too much sleep is not good either. In particular, they estimate that more than eight hours of sleep per night may increase the risk of stroke.
What happens with lack of sleep?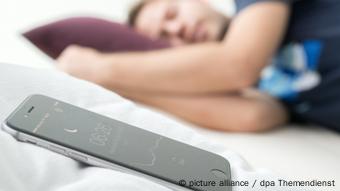 Total lack of sleep for an extended period is considered torture. The longer the body is deprived of sleep, the more problems it has: the body temperature drops, concentration decreases, the body seems to be in a state of intoxication. However, so far scientists have not answered with certainty the question of whether chronic lack of sleep can kill.
The reasons that lead to sleep disturbances vary, from mobile phones, the sounds and radiation they emit, to excessive consumption of caffeine or alcohol. Also, loud sounds and light, wherever they come from, can lead to sleep disturbances. Some solutions that experts recommend for a good sleep are to keep mobile phones and other electronic devices away, to sleep in the bedroom and not, for example, in the office or in the living room, while it is very important to take advantage of the weekends for a little more rest. A good mattress and a good pillow are also important for a good sleep, because they keep the head and body in the right position. Equally important is a dark bedroom with a temperature of 15 to 18 degrees Celsius.
Carla Blaker